OTI Slovakia is new organization established by Nitra based volunteers.
What are the new things we want to achieve in 2020:
1. Support young  people to enter labor market, help them to gain self-confidence and find together alternative ways to find for the jobs or create or find their dream job. To promote volunteering, culture of participation, personal, professional and responsible development as well as active citizenship in Europe. (Erasmus+ youth exchange).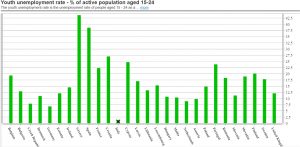 2. Raise awareness of the importance of health benefits of physical activity through walking in nature – as a natural exercise through increased participation in hiking and trekking. Examine and reflect upon the issues around inclusion from different perspectives, to learn from different countries and cultures by sharing knowledge about new ways of working, and to clarify ideas around a common understanding of inclusion. It will also help to build a wider and better European network to tackle the challenges around how to be more inclusive within Europe. Erasmus Sport is an effective instrument in promoting the inclusion of people with disadvantaged background.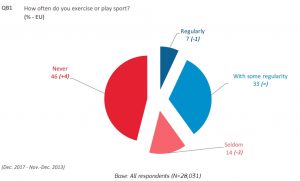 3. Introduce to citizens of Nitra PLOGGING –  a combination of jogging with picking up litter. A new workout trend from Sweden may be capable of keeping you in-shape and saving the planet. Plogging, a combination of jogging and the Swedish term "plocka upp," meaning pick up, is sweeping the globe – and the streets clean of garbage