If you become a member of OTI Slovakia, you'll have a number of different benefits including an opportunity to attend instructor courses!
Every year, our members have an opportunity to attend a course to become a hiking instructor, organised by the Slovak Tourist Club (KST) in collaboration with the Matej Bel University in Banská Bystrica. The course is divided into a theoretical and practical part.
Theoretical part
The first part of the training is in a form of theoretical lessons and you can attend it online via the platform MS Teams in March 2023. All of the lessons take place over one whole weekend and at the end within the next 10 days, participants need to pass a test. The content of this first part consists of lectures on various relevant topics such as anatomy, physiology, sports didactics, first aid, biomechanics etc.
Practical part
The second part is in a form of a 4-days stay in Donovaly in April 2023. Here, participants have a chance to test their theoretical knowledge obtained during the first part of the course. They train their orientation in nature, how to use a compass, practise first aid, proper hiking preparation etc. Some of the members of OTI participated in the course last year.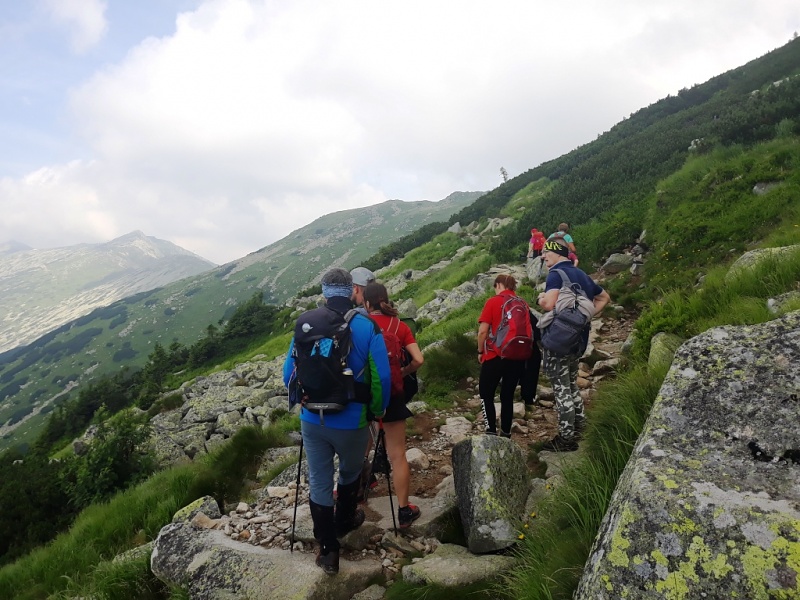 The price of the course is 190 € (full price for both parts) which doesn't include expenses for the stay in Donovaly (accomodation, food etc.). Besides this training, KST organises also a cycling instructor course in collaboration with the Comenius University in Bratislava, consisting of the same two parts.