Project FOLKGAMES – How we used to play was created by partners from Slovakia, Czechia and Poland and it aims to encourage young people in physical activities. The main theme of the project are traditional games from those three countries which children used to play outside in nature, meadows or forests and which represented an important part of their lives. Traditional games can form the backbone of a community, and they should be promoted to grow the community spirit, bring people together and generate a sense of pride in a society's cultural roots.

Project results
One of the main results of the FOLKGAMES project is organising a camp in August 2022, inviting youngsters from all three countries to spend one week together and teach each other their own traditional games. Children and youngsters will experience the international environment and the games will be a tool for them to know a bit more about different cultures, to value and protect them. Besides the camp, each of the countries wil organise one-day local events in order to spread those games and introduce them to more children and youngsters, visiting youth, sport and leisure centres and schools. Lastly, a collection of traditional games from Slovakia, Czechia and Poland will be available online in the form of a handbook.
Project is supported by the EU's Erasmus+ programme in the field of Sport which focuses on promoting participation in sport and physical activity.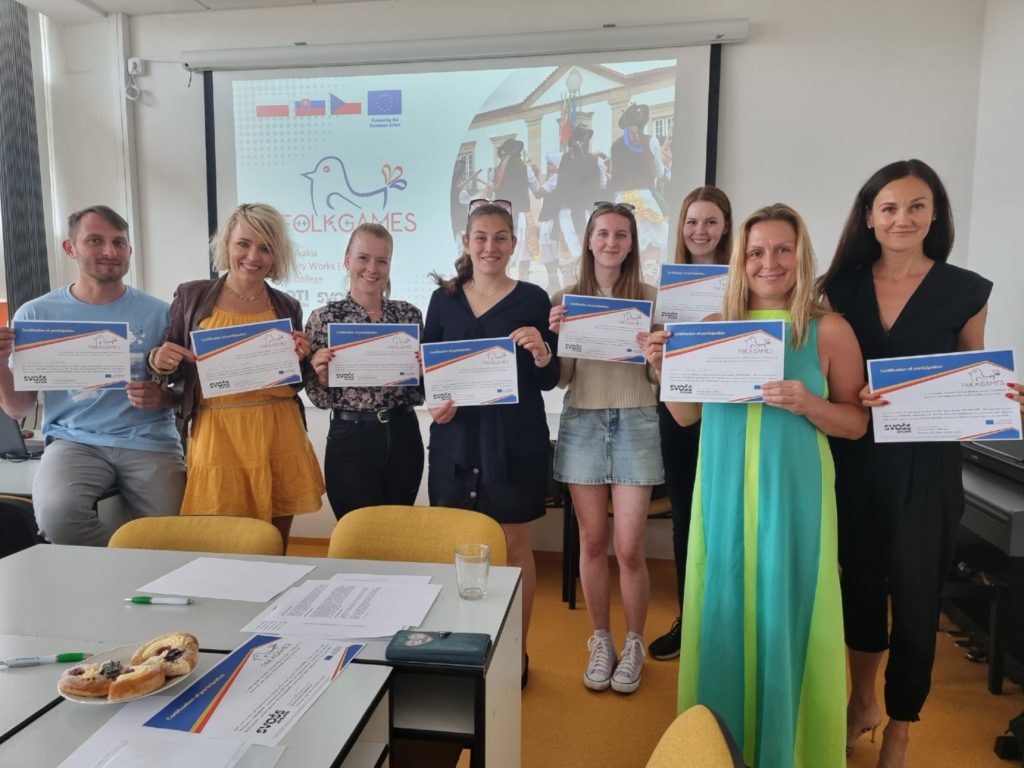 Project partners